Father's Day is just a couple weeks away and this year I am planning ahead with these Father's Day Food Gift Ideas. If your father is into cooking, grilling, and baking and loves food then I have some fun gifts and a delicious cake recipe for him.
I have always found it hard to buy my father a gift for Father's Day, he is a man that just doesn't want much. Do any of you have the same problem? But one thing I know, all dad's like to eat, and because I am a total foodie I like to share food with everyone, especially dad.
This page may contain affiliate links, please see my full disclosure for policy details. I earn commissions if you shop through the links on this page.
Give a Foodie Subscription Box
Subscription boxes are the new thing and I love getting mine each month, there is always something new and exciting to try.  Many times the box includes an item I can't get where I live, so it's always a surprise.
My favorite subscription is with CrateJoy, they have so many different subscription boxes to choose from you can always find something you like.  But since I am all about food let's look at some different grilling and food-related boxes.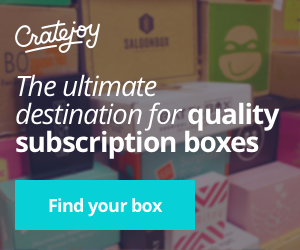 Let's start with Barbeque because what man doesn't like firing up the grill. My BBQ Box focuses on regional barbeque styles like Memphis Style Ribs, New Orleans Shrimp or Georgia Pulled Pork, sounds good, doesn't it.  Learn some great tips and tricks for the bbq grill and the smoker.

Or, you can take it up a notch with the Grill Master's Club Box. Is your father a pitmaster or maybe a wanna be pitmaster? With this box, you get assortments of spices, rubs, wood chips, grilling accessories along with great recipes for dad to try.

Lastly, you can't forget the snacks. That's my dad's favorite, he likes a "good potato chip." This box for Snack the States is full of goodies from all over the U.S. Who doesn't want to try some Cactus Candy from Arizona, Dot's Homestyle Pretzels from North Dakota or even Blue Monday Sweets from Kentucky? This box is just pure fun!

Bake Something Special for Dad
If you have the chance to cook on Father's Day here are some recipes from One Hot Oven that are perfect for treating dad to some homemade cooking and baking.
Appetizers & Snacks – everyone loves them!
Bake these Mini Chicken Taco Cups for some Mexican flavors.
Everyone loves munching on popcorn, but try this savory Rosemary & Asiago Cheese Popcorn for a delicious alternative to just the buttery stuff.
How about a Dessert for dad!
We all know it can be hot on Father's Day so why not grill a fruity dessert. Try this Grilled Pineapple Upside Down Cake or my dad's personal favorite Grilled Cherry Pandowdy. Both of these desserts are so easy to make and you will get rave reviews.
Bake Dad a cake
I have saved the best for last.  The Cake! Yes, every year I bake my father's favorite Chocolate Stout Beer Cake. He thinks its a very manly kind of dessert. I think it's a divine moist chocolate bundt cake with some incredible malty flavors from the stout beer.  Honestly, it's one of my favorite cakes too!
You can find the recipe on the One Hot Oven cake section. It's really quick and easy to make, just make sure to have some really good chocolate and a stout beer and you are good to go.
A delicious pairing of rich chocolate and stout beer

Sending all the dads', fathers and grandfather's big hugs for Father's Day!
Thank you for stopping by the One Hot Oven blog.  Please leave a comment to say Hello or just let me know what you are baking these days.
About Jere'
From learning to cook on a farm in Indiana to culinary school in California,  my passion for food is never-ending.  Turning on my oven to bake something for friends and family is my happy place, and I am glad to be here at One Hot Oven sharing both sweet and savory recipes with all my baking friends.
Have any questions or just want to chat about the recipe? Contact me here, and I'll be happy to help!